Resources
Featured Book Activity
My Ol' Man
written and illustrated by Patricia Polacco
Make a large mural display to celebrate fathers.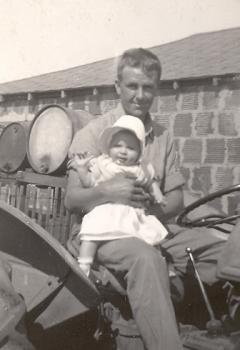 Encourage participants to contribute photographs of themselves with their fathers. Scan, resize to a standard, and post trimmed pictures to a collage in the center of the mural inside a heart-shaped frame. Be sure to label each with the names of the fathers and their children.
Famous fathers (President Obama and his daughters), fathers from books and stories (Father Bear of the Berenstain Bears), and characters such as Father Christmas or Father Time may also be included in the mural.
Have students draw and paint or color portraits of their fathers. Post throughout the mural along with paragraphs written to the prompt "My (father) is special because . . . ."  Encourage each writer to include the word they use to refer to their father such as Dad, Daddy, Pops, Papa, Padre.
Daddy is special because he tells such exciting stories.
My father is special because he is so smart. He can do number problems in his head!
Students without a father in the home may choose to honor another male relative or friend: stepfather, grandfather, uncle, godfather, or possibly nephew, cousin, brother-in-law, neighbor.