Abraham "Remy" Charlip is an American artist, writer, choreographer, theater director, designer, and teacher.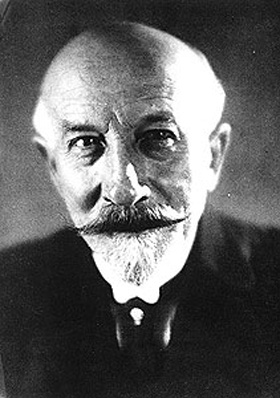 Remy Charlip was born Jan. 10, 1929 in Brooklyn, N.Y. He read all the time as a child, and began writing stories at a young age. He also loved to dance and paint.
He studied textile design at a fine arts high school, but ended up studying dance at Reed College in Portland. He moved to New York after college and through a friend met Merce Cunningham, a legendary 20th century avant-garde choreographer. Charlip spent 12 years dancing with the Merce Cunningham Dance Company in the 1950s and '60s, and also designed the troupe's costumes and advertising flyers.
Dancers made little money in those days, so to supplement his income he designed book jackets. Then he became interested in writing and illustrating his own books, and in 1956 he published Dress Up and Let's Have a Party, whose characters were based on dancers and artists Charlip worked with.
In 1958, he co-founded the Paper Bag Players in New York. It's now the oldest operating children's theater company in the United States, and has toured nationally and internationally.
In 1967, Charlip became the head of the Children's Literature and Theater Department at Sarah Lawrence College. After three years there, he directed the National Theater for the Deaf.
In the late '70s, Charlip invented a new kind of choreography, which became known as the "airmail dances." Charlip sketched out elegant line drawings of choreography — like a musical score for movement — then mailed them around the world to dancers and choreographers, whom he encouraged to interpret the drawings in performance.
The airmail dances have since traveled the world, from the Netherlands to Japan.
Charlip moved to San Francisco in 1989 to experience and contribute to an arts community outside of New York. For more than a decade, he worked with a wide range of dancers and artists, including the contemporary Margaret Jenkins Dance Company, the Oakland Ballet and the disabled dancers in the Axis Dance Company.
Throughout his career as a choreographer, Charlip always continued to write and illustrate children's books, and since beginning in the '50s has written and/or illustrated 33 books, including such modern classics as Fortunately, I Love You, Arm in Arm, Mother Mother I Feel Sick and, more recently, Sleepytime Rhyme and Baby Hearts and Baby Flowers. His paintings are full of whimsical characters painted in immaculate detail and vivid colors, which complement stories rich with clever word plays. He has won many awards including three New York Times Best Illustrated Book of the Year citations and a Guggenheim Fellowship.
Author Brian Selznick is a close friend and has been inspired not only by Charlip's optimism and creativity, but also by his philosophy on picture books: "A picture book," Charlip once said in a public radio interview, "is a series of swinging doors in which every turning of the page brings you into another world." When Selznick realized Charlip looked almost exactly like Georges Méliés, a French filmmaker from the 1920s and a character in his graphic novel, The Invention of Hugo Cabret, Charlip agreed to be the model for sketches for the book.
Remy Charlip resides in an assisted living facility in San Francisco since a stroke in 2005.