Jim Arnosky shares a love of nature and wild places through his stories and drawings. One of his best known characters, Crinkleroot, has often invited readers to join him as explores the outdoors.
Arnosky began working as a freelance artist for several different children's magazines, even though he never had any formal art training. It wasn't long before he began illustrating books, and soon after that he was writing an illustrating his own stories. As of 2011, Arnosky has written 86 books and illustrated 46 written by others.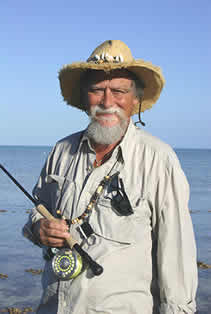 Arnosky writes and creates his illustrations from experience. His paintings are warm and inviting, but also include a wealth of details that encourage observation and discovery.
In addition to nature stories, he has written several books on sketching the outdoors, which provide subtle encouragement for young naturalists. His positive portrayal of nature provides an informative and engaging introduction to outdoor activities like hiking and fishing.