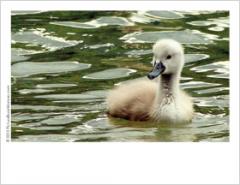 This set of photo cards features photographs adult and baby birds including chickens, ducks, eagles, geese, owls, robins, swans, and turkeys.
Premium photo card sets include two sets of 4.25 x 5.5 inch cards, one with words and one without, and two sets of 5.5 x 7 inch cards, also one with words and one without. 
Preparing the cards
Copy or print off the photographs on white tagboard or heavy photo paper.  Cut out the cards to the same size - pages include cutting lines for your convenience. Laminating the cards will help them hold up better for long-term use. 
You can store them in (Ziploc® or similar) clear plastic storage bags, in photo boxes with divider tabs, or in three-ring binders with page protectors.  
Using the cards
Photo cards can be used for many sorting, matching, and vocabulary activities in different subject areas.  Larger cards are also useful in creating bulletin boards or wall displays and in large group settings.  This set is particularly useful for:
Creating a learning station where students practice putting all the cards (or a smaller group of cards) into alphabetical order
Playing games such as Concentration or even Go Fish; simply print multiple copies of the set to create the deck.
Using cards in sentence charts. Ask children to choose and place an appropriate picture in a rebus sentence
Find more ideas of how to use photo cards in a article elsewhere on this site.
See our complete listing of available photo cards for other sets.