A Fair Road to the Sea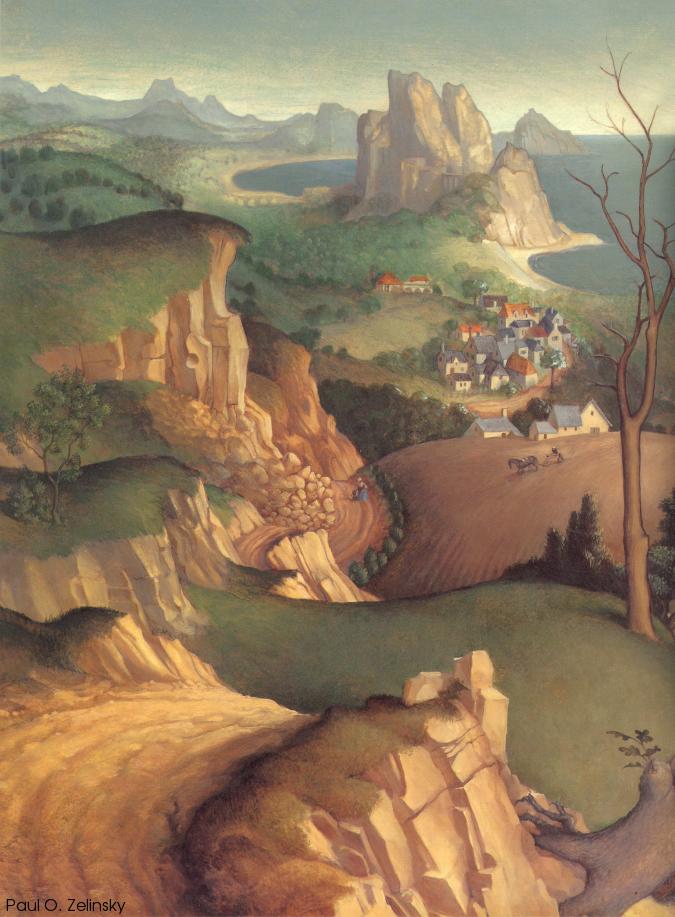 About the book:
by Brothers Grimm, adapted and illustrated by Paul O. Zelinsky
Magnificent oil paintings of the late medieval setting enhance this retelling of the story about the strange little man who helps a miller's daughter spin straw into gold on condition she will surrender to him her firstborn child.
A young girl will be condemned to death if she does not spin straw into gold for the king as her father claimed she could. A small elf-like man hears her cries of despair.  Twice he helps her, accepting pieces of her jewelry as payment but on the third night she has nothing else to give.