Faster! Faster!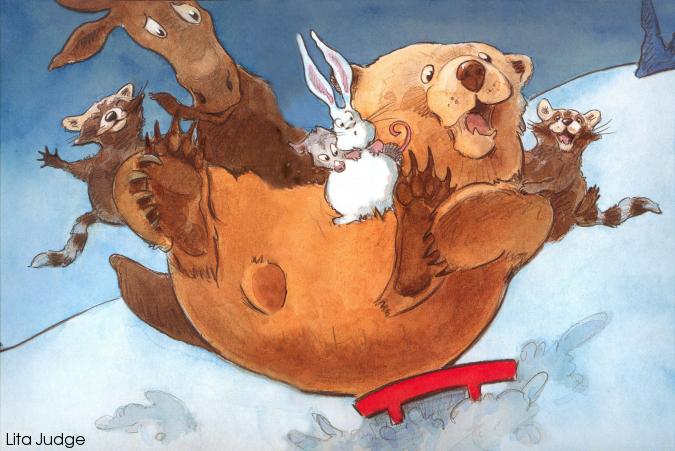 About the book:
written and illustrated by Lita Judge
A group of charming woodland creatures take a child's sled for a nighttime joy ride in this nearly wordless book.
A curious bear finds a red sled that has been left outside and decided to go for a ride down a big hill. Bold watercolors capture the fun along with the thrills and spills as several animals join him for the joyride.