Happy Honey Bears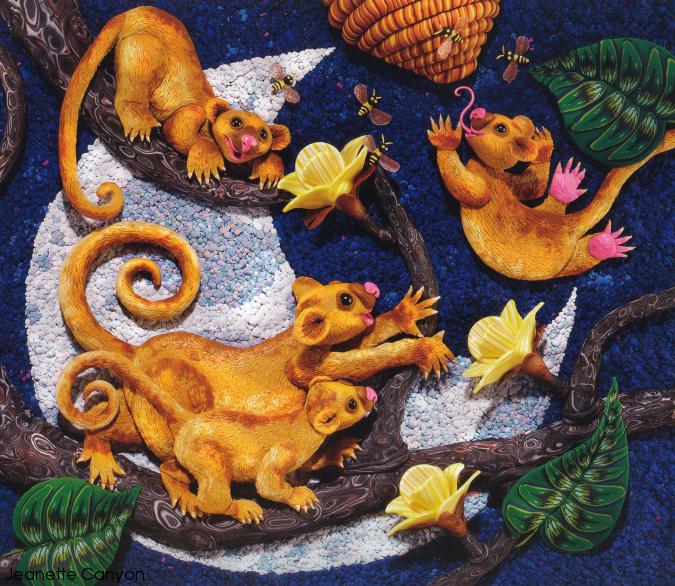 About the book:
written by Marianna Berkes, illustrated by Jeanette Canyon
Sing, clap, and count your way among enchanting rainforest animals.
A variation of the old counting rhyme "Over in the Meadow", this time focusing on animals of the tropical rain forest. The unusual and colorful illustrations are made with polymer clay and then photographed, giving them a three-dimensional look.