Good Charlotte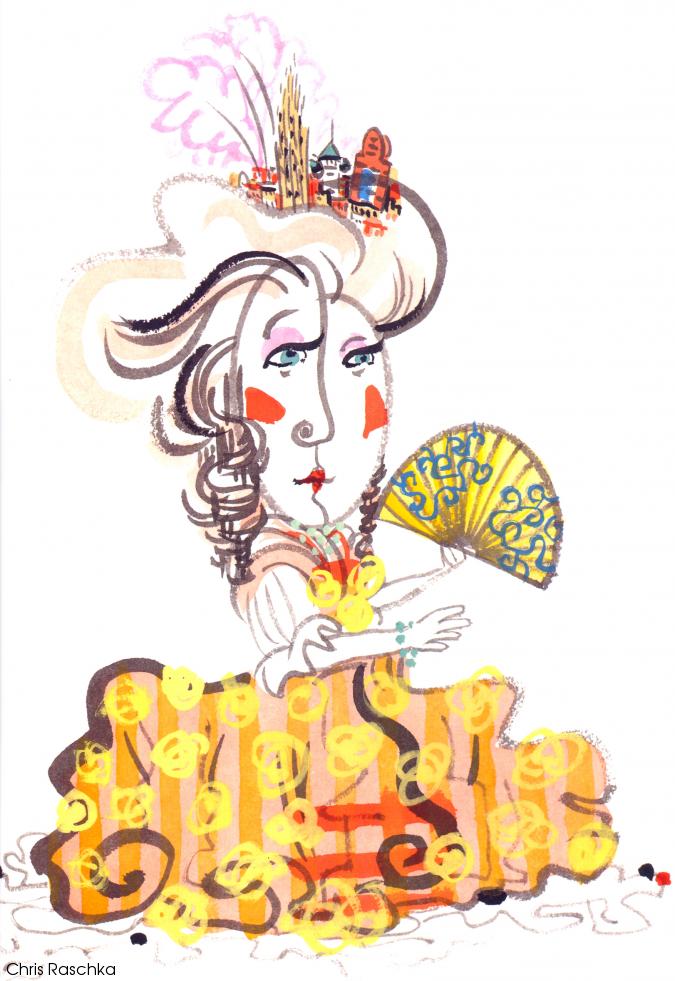 About the book:
written and illustrated by Chris Raschka
New York City decides to throw a party to make new friends of the other unique cities like Chattanooga and Minneapolis.
Names, names, names. This odd book personifies cities according to their names. The illustrations are abstract cartoon caricatures representing each city, dressed related to the meaning of their name and with a headress or hat that looks somewhat like the skyline buildings of that city.