A Little House in the Country...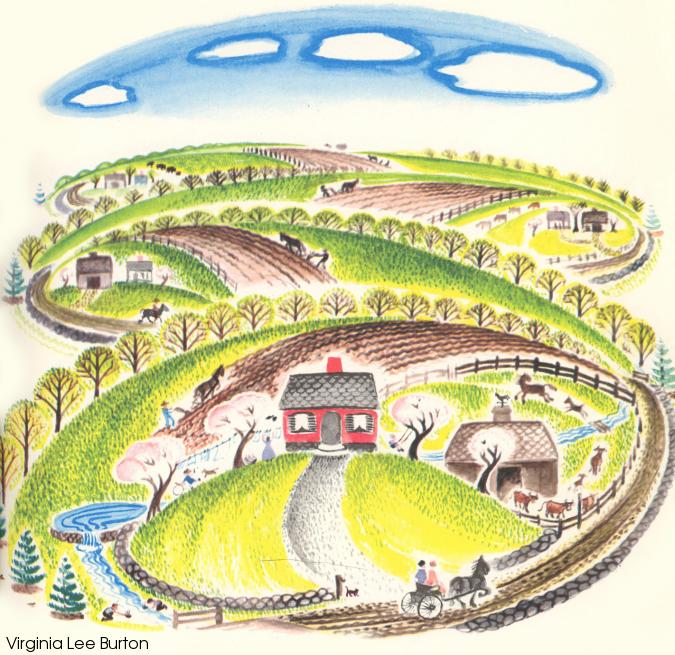 About the book:
written and illustrated by Virginia Lee Burton
1942 Caldecott Medal winner tells the life story of a charming little house in the country that is overcome by a growing city.
"Once upon a time there was a Little House way out in the country. She was a pretty Little House and she was strong and well built." So begins Virginia Lee Burton's Caldecott-winning classic The Little House.