A Hike in My New House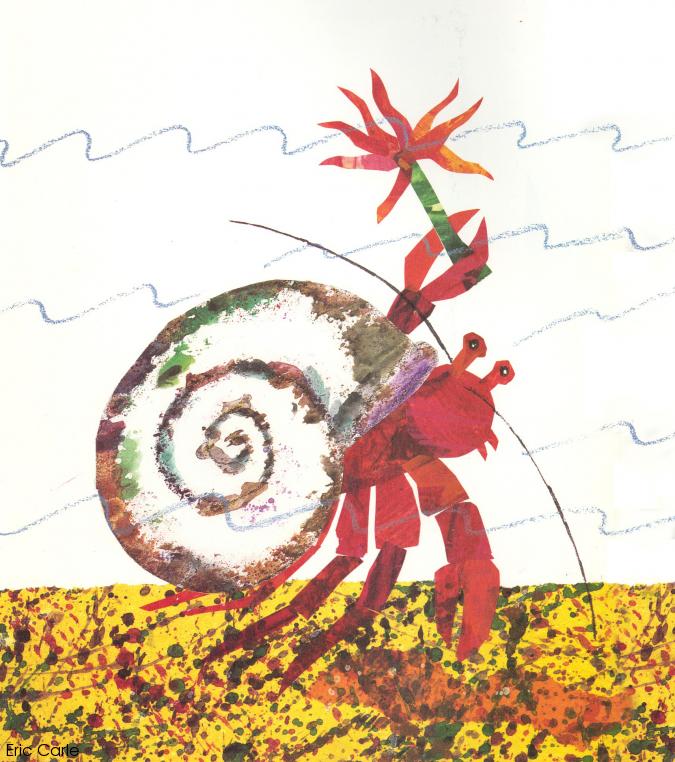 About the book:
written and illustrated by Eric Carle
Hermit Crab has outgrown his shell house and spends a year finding a new bigger shell and making friends with other ocean creatures who help him decorate and protect this new home.
Hermit Crab has outgrown his old shell home and must find a new one. Over the course of the next year he acquires not only a shell, but also an array of sea creatures to decorate, clean, and protect his new home. The story ends with him once again outgrowing his shell.