Berry Snatching!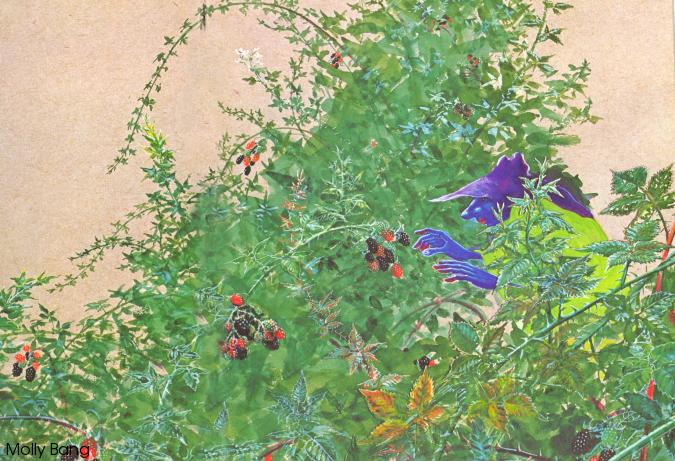 About the book:
illustrated by Molly Bang
An older lady dressed in grey buys some strawberries but a strange, long fingered blue creature tries to steal them. She escapes in fantastic and marvelously improbable ways and frustrates her silent stalker at every turn.
Completely wordless, except for the title, this Caldecott Honor-winning book depicts an old woman clothed in grey chased by a long fingered blue imp who is after her strawberries.