They're Off!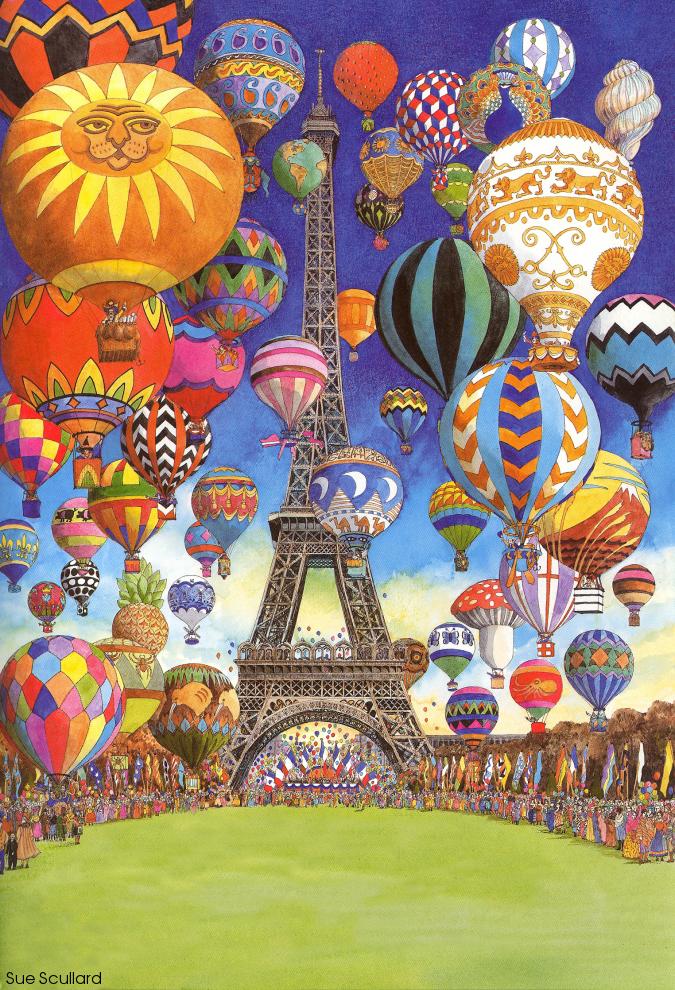 About the book:
written and illustrated by Sue Scullard
A visually stunning look at the adventures of Harriet Shaw and her niece and nephew, Rebecca and William, as they set out on a round-the-world balloon race.
Joining dozens of competitors from across the globe, Rebecca and William team up with their famous Aunt Harriet on an amazing race around the world in hot-air balloons.