Bovine on Point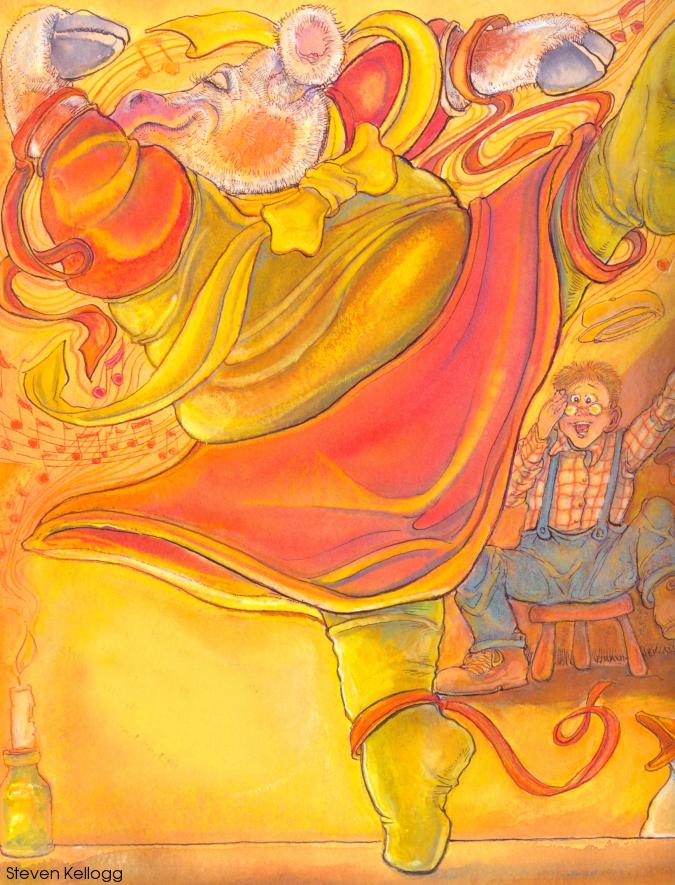 About the book:
written by Robert Kinerk, illustrated by Steven Kellogg
Defying the odds, Clorinda the cow follows her dream of becoming a ballet dancer.
Clorinda the cow wants more than anything to be a ballet dancer and is off to New York for her big chance. Things don't work out quite as she hopes but she does learn an important life lesson.