A Lovely Present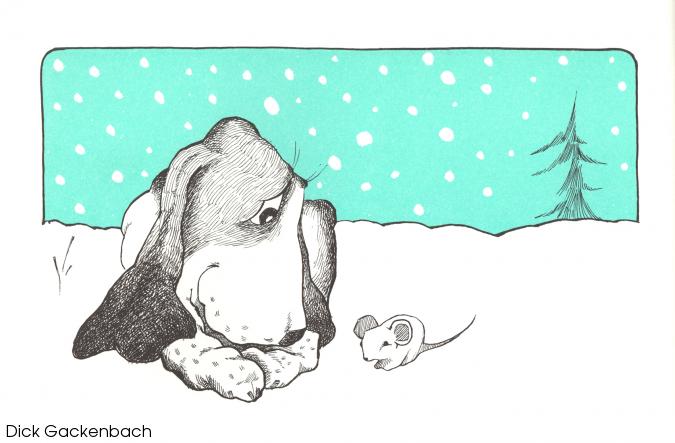 About the book:
written and illustrated by Dick Gackenbach
Claude shares his Christmas presents with Bummer, a lonely stray.
Claude has gotten some wonderful presents from his family, but gives them all away to Bummer a lonely dog without a home. Bummer is worried that Claude doesn't have anything, but Claude reassures him that his greatest gift is his family.