Momma's Little Helper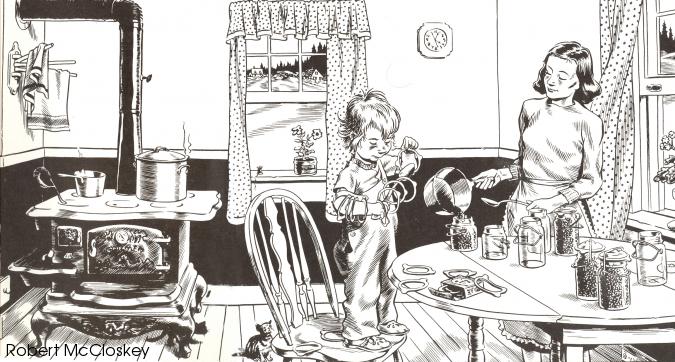 About the book:
written and illustrated by Robert McCloskey
Sal and her mother set off in search of blueberries for the winter at the same time as a mother bear and her cub. What will happen when the young ones wander off and absentmindedly trail the wrong mothers?
Kurplink, kurplank, kurplunk! Sal is following her mother up the hill picking blueberries. Little Bear is following his mother up the other side of the hill eating blueberries. The youngsters tire, sit down to rest, and get separated from their mothers.