How many words that start with 'D' can you find?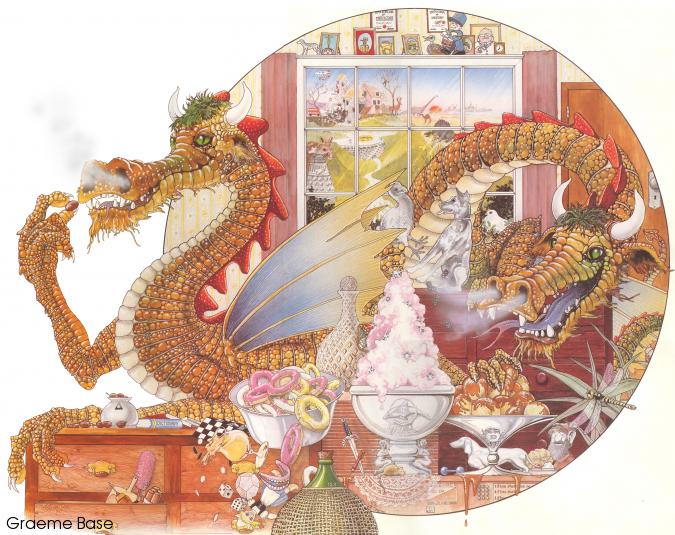 About the book:
written and illustrated by Graeme Base
A fantastically illustrated journey through the letters of the alphabet, introducing a menagerie of familiar and exotic creatures.
A vast alphabet puzzle, built with colorful and incredibly detailed pictures that unfold into layers and layers of objects--all matched to each page's corresponding letter. The artist has also hidden a picture of himself in every page.